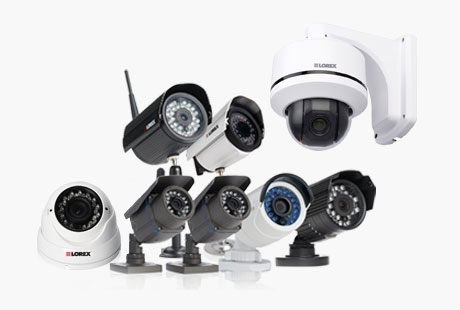 Defining an access control list may seem a challenging and complex task, especially to those that have just delved into the world of computer networking and network security. When it comes to keeping business and employees secure, facility access control is the most efficient way to prevent unauthorized visitors, restrict certain employees from accessing sensitive areas and managing your employees' access.
Alpha Zone offer security at appropriate levels integrated into a single surveillance and monitoring system. The integrated IP based surveillance systems include network cameras, all controlled via an open platform IP video camera management system and accessible via local and wide area network. Extended features include scalability, flexibility; integration with other systems, remote monitoring, intelligent detection system, fast searching on event video, TCP/IP based technologies and much more.
We are in service business, with a team of dynamic employees delivering total integrated Data communications and electrical solutions, Velocity customers are able to leverage the opportunity to have the Company, deliver their data communications and Electrical requirements. We have extensive knowledge and experience of integrating different products such as CCTV, Access Control & Intruder Alarms, into a single networked system.
The services include the design, installation and maintenance of digital video security and surveillance systems specifically designed for protection of major infrastructure and asset safeguard.
Velocity has skilled and experienced technicians who can analyze your current security, make recommendations to improve, and assist you in implementing a cost effective more proactive and efficient digital security surveillance solution.
Our collective experience has proven that you just cannot achieve the same results using the mainstream analogue CCTV cameras and DVR systems Velocity design, install and maintain CCTV systems and surveillance cameras. From a single camera to multiple sites, and multiple camera systems incorporating hundreds of cameras, Velocity have experience in designing and installing them all. We install the very latest in system technology and are constantly reviewing and researching new products to make sure those Velocity stays at the forefront of the cutting edge technology. Systems can be stand along or networked and integrated with existing security systems, to combine and simplify monitoring and detection processes. . With the recent advent of IP based camera technologies now you can use the existing computer network infrastructure for digital video delivery.
Cabled access control doors are expensive to install in retrofit projects and powering the locks needs a permanent connection to the mains. As a result, only doors with very high security requirements are incorporated into most access control systems and other secure doors need key operated mechanical locks.USB based fingerprint recognition device which has the capability of scanning, storing and matching the fingerprint on the device itself. They use optical technology and fingerprint algorithm which offers superior image quality The latest wireless systems provide cost-effective access control integration for non-wired doors with mechanical locks and offer much lower energy consumption because power is only needed when the RIFD reader is inserted; then power is provided by a lithium ion battery. This is potentially a massive growth area.
Rather than giving each of your employees a set of keys to your business, you can opt to connect your doors to an door access control system, letting your employees access the business using specialized credentials, such as a key card, that they input into a reader to unlock the door. You can set the level of security and find the right balance between safety and convenience for you and your employees. When an employee leaves your company, simply deactivate their credentials to deny them further access.